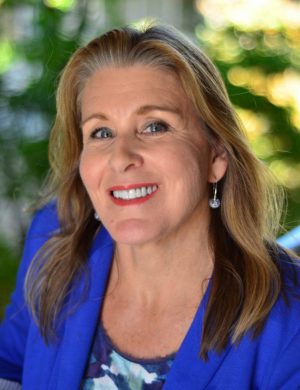 Kathryn J. Cann, MSW
Licensed Clinical Social Worker, LCSW 15144
916-812-2989
Specializing in:
Trauma • Anxiety • Depression • Relationship Issues & Boundaries


"A wound that goes unacknowledged and unwept is a wound that cannot heal."
-John Eldridge

About Me and My Practice:
As a licensed therapist since 1990, my experience includes working with adults, children, teens and couples. Currently my practice is focused on individual therapy with adults of all ages who come with a broad range of issues and concerns. Although my clients represent diverse religious backgrounds and I am careful to treat everyone with respect for their beliefs, many come to me specifically seeking a therapist who will help them work through issues within the context of their Christian faith. I am always happy to specifically integrate faith issues and psychotherapy practice.
Seeking professional therapy can certainly be an expensive undertaking! In committing to make my services available to people of every socio-economic status, I am a preferred provider on many medical insurance panels including MediCare/MediCal.
"We change our behavior when the pain of staying the same becomes greater than the pain of changing. Consequences give us the pain that motivates change."
-Henry Cloud
EMDR
One of the things I have enjoyed most in practice over the years has been my use of EMDR (Eye Movement Desensitization and Reprocessing). Although most of the research on EMDR has focused on its use in treatment of Single Incident Trauma and Post Traumatic Stress Disorder, clinicians are finding it useful in treating many other issues as well. I have been amazed to see concrete results and relief for may of my clients very quickly. For more information, I encourage you to visit the international website at EMDRIA.org.
"With other counseling I would leave feeling upset and with painful wounds opened up. But with EMDR I leave actually feeling lighter and relaxed."
Julie, Trauma survivor
Internal Family Systems (IFS)
Something I've been excited about over the last couple of years is that I have begun integrating Internal Family Systems Therapy into my counseling practice. This has has been the focus of my most recent ongoing training. IFS is a model of psychotherapy developed by Richard C. Schwartz, PhD. One key aspect of IFS is the idea that we all have various sub-personalities or "parts" residing within us. Sometimes due to external circumstances our "parts" are forced into extreme and sometimes destructive roles.

For example, someone with issues around eating might have an "Indulger/Rebel" part that is responsible for the over eating or binging. Then perhaps a critical "Food Controller" part shows up with a rigid, controlling or shaming inner voice in response to the Indulger. IFS addresses the polarization of these sorts of parts that lead to battles inside of us. The other key aspect of IFS is the belief that in addition to these parts, at our core there is "Self" that is not a part.
In the book Boundaries for Your Soul Allison Cook, PhD and Kimberly Miller, MTh, LMFT describe a specifically Christian approach to IFS they have developed. By way of introduction they state: "When you think of your unwanted thoughts and feelings as belonging to parts of your soul, you begin to see how they relate to one another and to the core of your being, where the Holy Spirit abides….Imagine the various parts as members of an internal family, and your Spirit-led self, like a good parent, leading these parts with courage and love." (Cook & Miller, 2018) I have seen first hand with my clients and in my own life how powerful and life changing this approach can be. I would be privileged to walk through it with you!
On a personal note, married for over 35 years, my husband and I now enjoy life as "empty nesters" while always loving time with our three adult children and especially our four year old grand daughter! We love spending time outside and hiking with our young Golden Retriever.
PROFESSIONAL AFFILIATIONS
Board Certified Diplomate, 1994
Member, Eye Movement Desensitization & Reprocessing International Association (EMDRIA)
Member, Gold River Christian Counseling Associates (GRCCA) since 2007
EDUCATION
Master of Social Work, California State University, Sacramento, 1988
BA, Communications Studies, University of California, Santa Barbara, 1984
BA, Religious Studies, University of California, Santa Barbara, 1984
AVAILABILITY
I work three days a week:
Tuesdays – 8am – 3:30pm
Wednesdays – 8am – 3:30pm
Thursdays – 8am – 3:30pm
I am not available for evening or weekend appointments.
MEDICAL INSURANCE & FEES
I am a MediCare provider with several MediCal contracts as well. I am also a preferred provider on the networks of Anthem, United Healthcare, (AKA Optum and United Behavioral Health) and Tricare West. Unfortunately I am no longer accepting Magellan or Blue Shield. If you plan to utilize insurance, please provide your specific information when you call so that I can check on it for you. For those utilizing self pay, my regular fee for a 55 minute session is $133.
FORMS & DETAILS
If we decide to schedule an appointment, you may print these intake forms and complete them prior to your first appointment with me. The Notice of Privacy Practices is for your reference and does not need to be printed. Let me know if you'd rather choose to arrive fifteen minutes early for the paperwork which I will leave on a clipboard along with my business card in our waiting room. Appointments are generally fifty five minutes in duration.
Our office suite is located directly above the European bakery in our complex. Park near it and come up the stairs, or if you need handicap or elevator you should park at the rear of the building. Current codes for our restrooms, located in the breezeways, are kept in the top drawer of the small table just inside our waiting room.
Please call me at 916-812-2989, or use the form below to schedule an appointment or gain more information.
Locations
Gold River Christian Counseling Associates
11344 Coloma Road, Suite 250
Gold River, CA 95670
Hours
Varies by Therapist
Contact
See Therapist pages to connect with someone
Powered by Love.