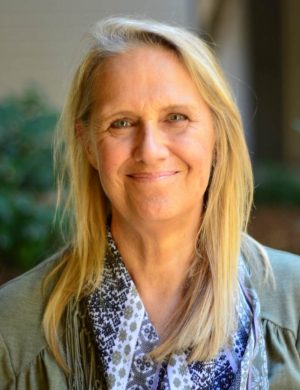 Laura Venable, MA
Licensed Marriage and Family Therapist, #37822
916-491-0418
Specializing In:
Relationships • Parent-Child Issues • Eating Disorders • Illness • Loss and Grief • Divorce • Empty Nest • Depression, Anxiety, Bi-polar Disorder • Co-dependency

Our EXTERNAL journey (the facts and events in our life) will often take us on, what appears to be, a detour.
I believe that it is attention to our INTERNAL journey, our responses and adaptations to these "detours", that shape our heart and character and provide hope in the midst of life's challenges.
Therapy for Individuals, Couples and Families
As a Licensed Marriage and Family Therapist since 2001, my commitment is to come along side you and offer you compassionate guidance as you navigate the particular challenges on your life journey. These challenges may include:
relationship strain
parent-child issuess
struggles with food and weight (eating disorders)
learning to effectively adapt to life changes and transitions (illness, loss and grief, divorce, empty nest)
the discovery of positive means to effectively manage depression, anxiety, and bi-polar disorder
the identification and recovery from issues related to co-dependency, people pleasing, and over-functioning.
I am also ready to help you look at your issues through the lens of Christian faith, should you desire that to be an integral part of your healing process.
I welcome the opportunity to work with adults and teens, families and couples. I have a particular passion for helping to restore struggling marriages and guiding partners to a deeper level of relational health and satisfaction.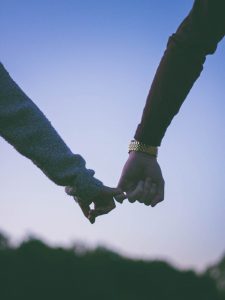 Both The Gottman Method and Susan Johnson's EFT influence my couples work.
On a more personal note, my husband and I attend Bayside Folsom, where I facilitate a weekly Ladies' Book Club that explores selected books by Christian authors on topics related to emotional and spiritual growth.
EDUCATION
Masters in Counseling, The University of San Francisco, 1994
Masters in Special Education & Teaching credential, California State University Los Angeles, 1981
BA in Sociology, Westmont College, Santa Barbara, CA, 1976
Professional Experience
I have provided outpatient counseling since 1994. First, as an intern at the San Juan Unified School District's White House Counseling Center, next on staff with Meir/New Life Clinics, and now, for many years, in private practice with GOLD RIVER CHRISTIAN COUNSELING ASSOCIATES.
AVAILABILITY
Mondays – Tuesdays – Wednesdays
FEES
I no longer accept most insurances. My fee is $105 for couples, $95 for individuals. Cash and checks only. I will discuss a discounted fee where there is a clear need.
FORMS
Once we have scheduled an appointment you may download and complete the appropriate intake forms and bring them with you to our first appointment. Or, if you prefer, you can arrive 10-15 minutes early and fill out the paperwork, which I will leave for you on a clipboard in our waiting room.
Please feel free to contact me via voice mail or text: 916-491-0418. I will be happy to chat further with you regarding your needs and concerns.
Locations
Gold River Christian Counseling Associates
11344 Coloma Road, Suite 250
Gold River, CA 95670
Hours
Varies by Therapist
Contact
See Therapist pages to connect with someone
Powered by Love.