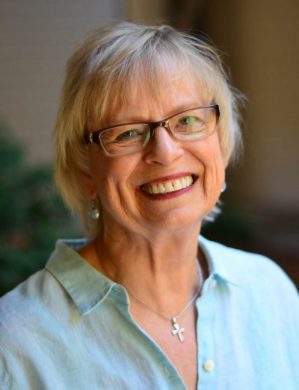 Myrna Klassen, MA

Licensed Marriage and Family Therapist, #23996
916-597-0996
Individual & Couples Therapy

My Goal

My first goal as a therapist is to provide a safe, compassionate and supportive place for you to tell your story and formulate your goals for change. I then walk alongside you during the journey to reach those goals, using a variety of therapeutic approaches and tools depending on your unique needs.
I work with adults on a long list of concerns such as depression, anxiety, trauma, abuse, life transitions, and loss.
While I enjoy working with couples at all stages of their relationship, in recent years I have specialized in working with pre-engaged, engaged and early-married couples.
My Background

Until recently, I lived and worked my entire life in San Francisco. My life and work experiences have given me an understanding of diverse cultures that informs my work with individuals and couples of many ethnic and cultural backgrounds.
My experience in working on a church staff and involvement in ministry in India broadens my understanding of concerns of pastors, missionaries, and church staff.
I am married, have two adult sons, a daughter-in-law, and two grandsons.
Experience & EDUCATION
M.A. in Marriage, Family & Child Therapy from Azusa Pacific University
B.A. in Elementary Education; Life Credential; taught for 3 years
Christian Education Director, Bethel Christian Church; San Francisco, CA
Private Practice: Christian Psychotherapy Services in San Francisco, CA (Founder) for more than 30 years.
Adjunct Professor: Marriage & Family Therapy Program at Western Seminary; Los Gatos, CA
Presented conferences, seminars, and workshops in various settings, including India
For more details about me, please visit my website: myrnaklassen.com
APPOINTMENT & FEE INFORMATION
You can set up an appointment via email or phone call.
I am in the office on Tuesdays and Wednesdays.
I am available for a brief phone conversation prior to setting up an appointment for any questions you might have.
My usual fee is $150 for each 55-minute session. I have a few appointments available for clients who qualify for a reduced fee. Special rates are available for people in mission and ministry positions who do not have insurance coverage.
Payment: Credit and debit cards, checks, cash, HSA and FSA cards
You may schedule an appointment or a short phone chat by filling out the form below or by leaving a message at 916-597-0996‬.
Locations
Gold River Christian Counseling Associates
11344 Coloma Road, Suite 250
Gold River, CA 95670
Hours
Varies by Therapist
Contact
See Therapist pages to connect with someone
Powered by Love.