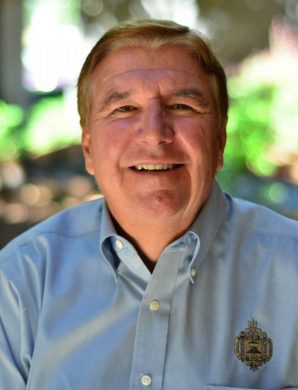 Paul Vance, DMin, MDiv

Licensed Marriage and Family Therapist, #39530
916-990-1745
Specializing in individuals, couples, families and teens.
Marriage and family conflict • Professional and personal growth • Clergy and church support • Finding and Living one's best self
I am glad you found us! We have a great group of people here at GRCCA, with someone who can meet most any counseling need. My own practice is built on enhancing personal growth in the context of mutually nurturing relationships. My understanding of human fulfillment and happiness is based on our shared needs for love, understanding, respect, opportunity for service, and a sense of personal significance. My experience as a youth and counseling pastor for 15 years, working with Minerth-Mier Clinics and New Life Clinics for 12 years, and now these last few years with GRCCA has taught me a deep respect for the intense, deeply rooted drive we all have to be in nurturing, uplifting relationships. I have also seen the many painful ways this need is diverted, frustrated and sometimes even suppressed.
One sure path to healing is a safe therapeutic relationship that begins by addressing these needs and seeking to coach the heart to form or rebuild relationships into hopeful, supportive and mutually nurturing connections.
Contentment, hope, joy, peace, and happiness are possible, even in the midst of human brokenness, if the deepest needs of the heart are heard and held in the hearts of significant others. Most of us grew up with not nearly enough of these types of relationships, or maybe none at all, and have learned to survive on our own defenses. As a result, many of us grow strong enough to feel the loss of living a life of simple survival and long for real change. If this is where you are right now, please call. There is such a thing as a transformative relationship and GRCCA is a great place begin.
I enjoy working with singles, couples, families, teens, and children 10 and up. I have extensive experience in marital, pre-marital, significant other, family, work, and community relationships as well as deficits in any of these relationships. I work with anxiety, depression, ADD, trauma, anger, and behavioral addictions (sex, gambling, spending, etc.). Feel free to call me with your needs and if I am not the right one to help, I can help you connect with the one of us who is.
Personal Info

I believe that healing happens in relationship so it may be helpful to know a little about me. Married 42+ years now, with a daughter in real estate development and a son who is a United States Marine pilot. My wife (Dr Cheryl Vance) serves as a pediatric emergency room physician at UC Davis. I am active in the church through seminars and speaking engagements and serve as an USAFA Chaplain. I believe life is an adventure in service so I have incorporated my life-long love of flying and mountaineering/rock climbing into service as an Air Force Auxiliary search and rescue pilot, a ROTC orientation pilot. Most of all I enjoy the endless challenge and variety my practice brings to my life as I have the privilege and joy of traveling alongside people as they find their way forward.
AVAILABILITY
I have openings Tuesday through Thursday from 9:00 am – 5:00 pm. Occasionally, I have openings on Wednesday evenings as late as 8 pm. You can contact me using the form below, or call or text me at (916) 990-1745.
EDUCATION & License
Licensed MFT, California Board of Behavioral Sciences
Masters Degree, Marriage & Family Therapy, University of Southern California
Doctor of Ministry, School of Theology at Claremont
Masters of Divinity, Andrews University
INSURANCE & FEES
My fees are $125 per 50-min session. I also accept MasterCard and Visa. I do not take insurance but can provide receipts on request to submit to your provider. Please check first, as many insurance companies will not reimburse out of network providers.
FORMS
Once we have scheduled an appointment, please download and complete the Intake Form and the Informed Consent Form and bring them to our first appointment. Couples, please fill out individual Intake Forms, and for youth, use the child/adolescent version. Please read the Notice of Privacy disclosure for HIPAA related questions. The Consent to Disclose Form is only needed if requested by me.
INTAKE FORM – CHILD/ADOLESCENT
INFORMED CONSENT & OFFICE POLICIES
You can contact me using the form below, or call or text me at 916-990-1745
Locations
Gold River Christian Counseling Associates
11344 Coloma Road, Suite 250
Gold River, CA 95670
Hours
Varies by Therapist
Contact
See Therapist pages to connect with someone
Powered by Love.