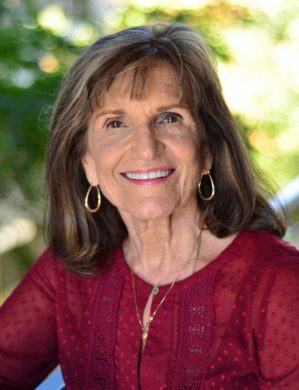 Cynthia Munz, MS

Licensed Marriage and Family Therapist, #35304
530-391-2295
Specializing In:
Anxiety • Depression • Trauma • Co-dependency • Life Transitions • Relationships • Communication Difficulties

Offering:
a hearing heart to listen and understand;
a helping hand to support and guide and
a hope-filled heart to encourage and sustain you
throughout the challenging and rewarding journey of therapy.
My Counseling Approach and Process
In my practice, I strive to create a safe and supportive therapeutic environment, to which my clients can bring their struggles. Together we explore the details of their problems and the resulting negative thoughts and emotions they are grappling with. In this process , my clients learn trust, in me, in themselves, and, perhaps, in God. As they experience and take in my concern, care and respect for them, my clients find the courage to stand up inside and honestly face and confront their pain. And as they do, confidence and hope begin to surface, bringing relief and peace. Thus encouraged, they move forward, taking small significant steps toward becoming more aware of themselves and others. They also learn to take responsibility for themselves in attitude, thought and action. Over time, they make better choices and become more intentional, positive, and genuine in forming healthier relationships, communicating with clarity and listening with empathy.
My Specialties
Currently, I work with individuals and couples (ages 18+). I use many modalities, always coupled with a relational style. I choose treatments that will work most effectively for clients. The techniques I use encourage clients to become more involved in their own therapy and that keep them motivated. The following are issues of interest and with which I work well:
anxiety
depression
trauma
co-dependency
life transitions
relationships
communication difficulties
My Experience
For nearly 30 years, I have worked as a counselor-intern and then as a licensed marriage and family therapist in a variety of settings, including a public school, a foster care agency, a college career center, and with New Life Clinics, Meier Clinics and in private practice.
I recently contributed to the writing of the book "You Might Be a Narcissist If….How to Identify Narcissism in Ourselves and Others and What We Can Do About It," with Lisa Charlebois L.C.S.W. and Dr. Paul Meier.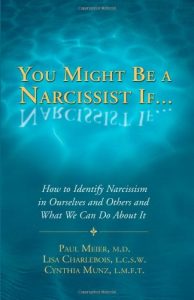 AVAILABILITY
I now work solely in Placerville between the hours of 12pm and 5pm Monday – Friday.
Monday – Friday:
Placerville Office 12:00pm – 5:00pm

550 Main Street, Suite F-5
Placerville, CA. 95667
FEES
The fee schedule is $95.00 per session for individuals and $110.00 per session for couples or families.
The initial fee for individuals ( for the first session only) is $105.00 and $120.00 for couples or families.
Fees are payable at the time of service and can be paid by check or cash.
I am not on any insurance panels, but I do give super bills (receipts) for out-of-network providers
EDUCATION & Certificates
Master of Science, Counseling. California State University, Sacramento
Bachelor of Arts, English. California State University, Northridge
Certified in EMDR ( Eye Movement Desensitization and Reprocessing ).
Professional Affiliations
California Association of Marriage and Family Therapists
FORMS
Prior to our first therapy session, I ask clients to arrive early to read and sign my office paperwork. We complete the intake form during initial sessions together.
Please call me at 530-391-2295 to schedule an appointment or to gain more information.
Locations
Gold River Christian Counseling Associates
11344 Coloma Road, Suite 250
Gold River, CA 95670
Hours
Varies by Therapist
Contact
See Therapist pages to connect with someone
Powered by Love.