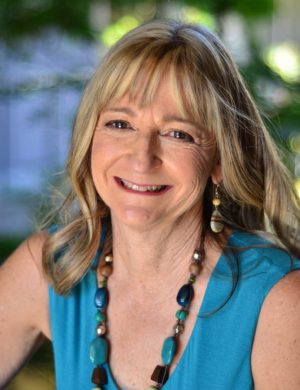 Patty Yule, MS
Licensed Professional Clinical Counselor, #177
916-508-5507
Specializing in individuals, couples, families, and teens.
Couples Counseling • Trauma • EMDR • Anxiety and Depression • ADHD
It is how we embrace the uncertainty in our lives that leads to the great Transformations of our Souls.
~ Brandon A. Treau
LIFE IS AN UNCERTAIN ADVENTURE!
In spite of life's uncertainty, we can find joy in the journey. Everyone faces problems from time to time. Relationship challenges, workplace stress, loneliness, betrayal, indecision, health issues, and trauma from the past are a few of the things that one may encounter. The result of just too much happening in life at the same time can put you over the top, resulting in a mix of negative emotions – anxiety, anger, fear and depression. When these negative emotions begin to build, people feel as if their life is "out of control."
I offer a safe place to come and be fully accepted right where you are while you go about the difficult work of healing and growing to become a person living wholeheartedly. Troubling thoughts and feelings are a natural part of being human, but we seldom get a guidebook as to how to navigate through them. My job is to accompany you on this healing journey as you learn to navigate thoughts and feelings in a new way. Through learning new skills and habits, it is possible to change the way you interact with your emotions allowing for more confidence and peace while learning how to accept the things that are not in your control to change.
"As a married couple with several years of counseling experiences, we knew our next therapist would come under some scrutiny. After just two sessions with Patty, we knew she'd be perfect for us. She demonstrates high intelligence and knowledge of her craft, is down to earth, easy-going, and connects well with her patients. Within just a few sessions, Patty was comprehending our needs and laying out short-term goals. Of all the previous counselors we've met, Patty is the only one to help us stay accountable for putting in the work. While mentoring, coaching, and listening to us, we found her enlightening feedback amazing, but her true talent was her ability to put things into daily practice. We've taken extremely big steps in our relationship as a result and we have Patty to thank for that! We highly recommend her to anyone seeking couple, family, or individual counseling."

~ K.W., married 25 years
Couples Counseling
Initially, clients arrive asking for help with communication, intimacy, and conflict resolution. Additionally, examining reactive patterns allows for healthy adjustments with each other, laying the foundation for an authentic connection in which differences are appreciated. The value of a strong, secure relationship provides many benefits including friendship, stability, and greater health to name just a few. Through education, resources, and in–session work with each other, a more harmonious and joy-filled relationship is possible. Having reached 35 years of marriage, I can say that the journey is worth the time and effort required to create a mutually satisfying and secure relationship.
Family Therapy
My training in human development and family systems guide the way I work with the entire family. I have experience bringing children, teens and parents together to better listen and understand each other and connect in healthy ways. My previous work in elementary teaching and many years as a youth director with junior and senior high students further aids my counseling work with the whole family.
ADHD and Executive Function Challenges
Is your major symptom a feeling of overwhelm? ADHD is one of the most misunderstood diagnoses under the mental health umbrella. If you or a loved one struggles with time management, prioritizing tasks, planning ahead, or organizing your surroundings, you may have an atypically wired brain. If you get frustrated easily, feel rejected over little slights, or can't get yourself to start a project you are not interested in, you might have some executive function weaknesses. These are the factors that lead to feelings of overwhelm. The good news is there are tools and habits that can help you develop ways to handle these difficulties. I am here to guide you through this maze to discover and implement resources to make everyday life less overwhelming.
Trauma, Anxiety and Depression
Mental health encompasses mind, body, and spirit, and each is intricately interwoven with the other. I choose, with you, an approach that takes into consideration your unique self and way of "doing life".
Anxiety and Depression (including unipolar and bipolar disorder)
Trauma and PTSD Treatment (both single incidents and chronic adverse events)
Life Transitions (arrival of children, illness, divorce, midlife adjustments, empty nest etc.)
Personal and Spiritual Growth
Grief and Loss (including infertility and adoption)
"For the majority of my life I unknowingly lived confined to the walls and fears of PTSD. Thanks to Patty's help and guidance I am healing and living a more healthy, meaningful and fulfilling life."

~ A.O.
Treatment Intervention Specialties
EMDR – (Eye Movement Desensitization Reprocessing)
The beauty of EMDR is how it allows for a reduction in disturbing thoughts and feelings within a shorter period of time than traditional talk therapy. In the future, you will remember the experience minus the disturbance. EMDR has been scientifically proven to be a firstline treatment for critical incidents and traumatic experiences. For more information, visit the EMDRIA website.
"Nobody escapes being wounded. We are all wounded people, whether physically, emotionally, mentally, or spiritually. The main question is not, 'How can we hide our wounds?' so we don't have to be embarrassed, but 'How can we put our woundedness in the service of others?' When our wounds cease to be a source of shame, and become a source of healing, we have become wounded healers."
~ Henri Nouwen
"God grant me serenity to accept the things I cannot change, courage to change the things I can, and wisdom to know the difference."
~ Reinhold Niebuhr
TRAININGS
Gottman Evidence-Based Couples Training
Levels I and II

Treating Affairs and Trauma

Gottman 7 Principles Program Educator
The Couples Institute – Developmental Model
Level I training – (one year intensive)
EFT – Emotion Focused Therapy by Sue Johnson
"Hold Me Tight" – Level 1 training
EMDR Training
Levels I and II (EMDRIA approved)
EDUCATION
Masters in Marriage & Family Counseling,

Cal State Hayward

, 1986

Bachelors

Degree

,

Cal State Sacramento

, 1983

Biblical Studies,

Wheaton College

, 1980
AVAILABILITY, INSURANCE AND FEES
M-TH 11 am – 7 pm

Free 15 min. phone consult to assess fit and availability

50 min. individual session – $130
50 min. couples or family session – $150
I have a limited number of sliding scale slots available.
I accept some insurances; please check with your insurance to ascertain provider status.
I will provide you with a receipt for HSA accounts or out-of-network benefits.
Please call me at 916-508-5507, or use the form below to schedule an appointment or gain more information.
Locations
Gold River Christian Counseling Associates
11344 Coloma Road, Suite 250
Gold River, CA 95670
Hours
Varies by Therapist
Contact
See Therapist pages to connect with someone
Powered by Love.